Many states offer specialty license plates. Learn more about how to get a Donate Life license plate in your state.
*These plates say "Donate Life" but do not contain the Donate Life logo.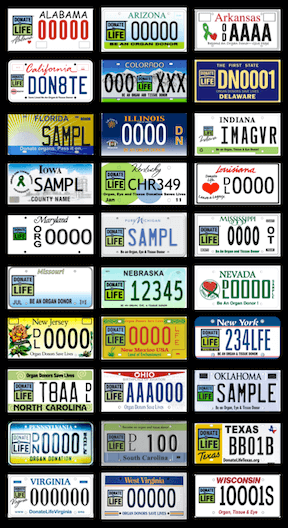 Don't see your state on the list?
Each state has specific requirements to meet in order to offer a specialty license plate. If you are interested in having a Donate Life specialty plate in your state, contact your
local representative
. They may already have an application process or petition started in order to achieve this goal.