The Organ Broker is the thrilling and critically-acclaimed story of an underground black market organ dealer known as "New York Jack." For eighteen years Jack has been a "transplant tourism director," sending wealthy Americans and Europeans in need of kidneys and other organs to third world countries where they would buy them from transplant centers on the take. The death of a client and a newfound relationship lead to a crisis of conscience as he is forced to choose between a two million dollar commission—and participating in a murder. Jack races to South Africa, Brazil, and beyond, just one step ahead of his adversary and the FBI, in search of one small act of redemption.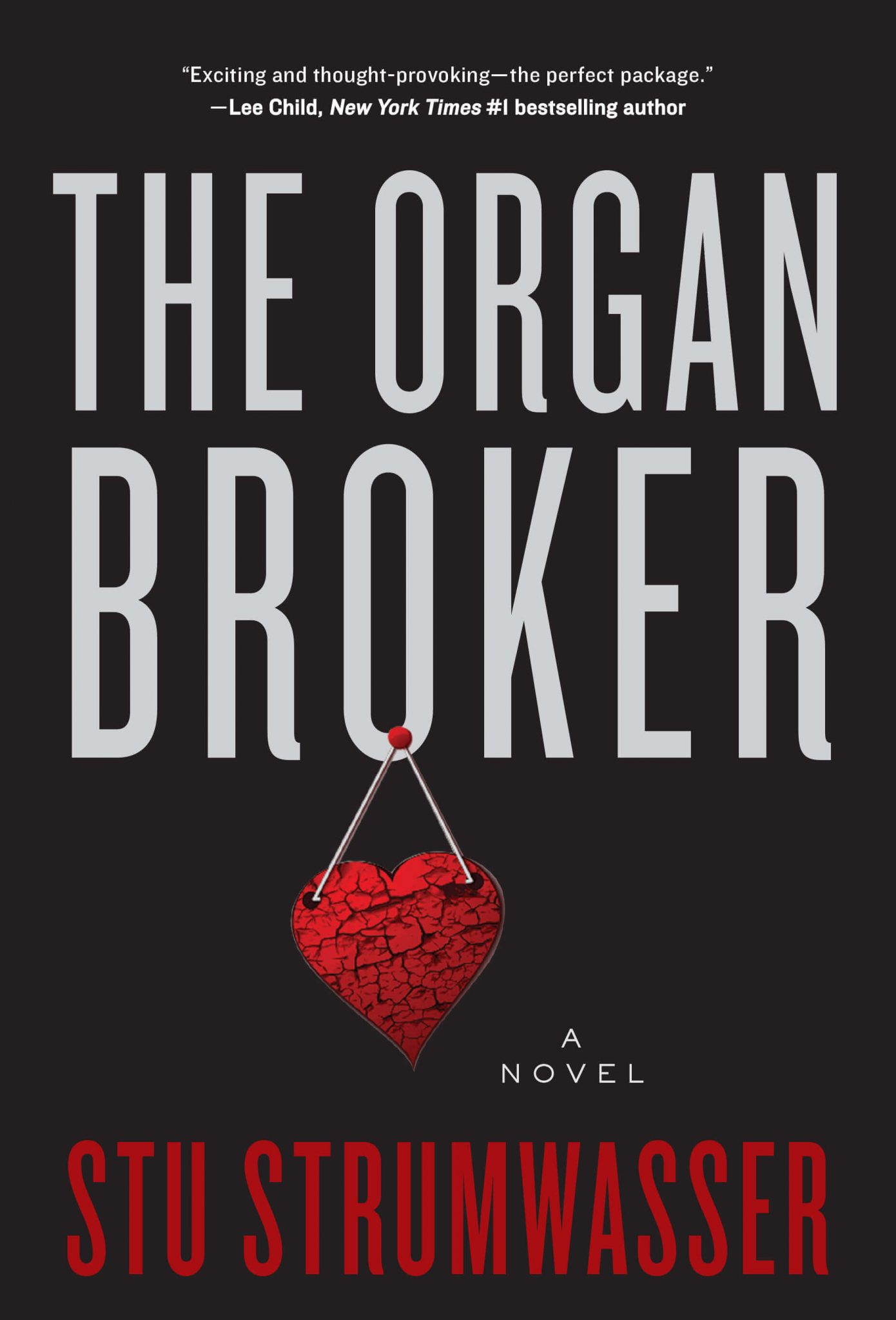 About the Author
Stu Strumwasser studied creative writing at Cornell University and went on to pursue dual careers on Wall Street and as a musician. Stu was the founder, drummer and primary songwriter in the well-regarded indie rock band Channeling Owen in the 1990s (see picture and songs below). He also continually honed his craft as a writer of socially-relevant fiction.
In 2006 Stu left Wall Street and founded Snow Beverages to make natural soda. He now runs Green Circle Capital, a boutique investment banking firm that specializes in health and wellness.
Stu was born in Queens, raised in Lynbrook, and now resides in Brooklyn, New York with his two school-age, identical twin sons. Since he began conducting research for The Organ Broker in 2008 Stu became deeply concerned with the plight of what is now over 123,000 Americans on waiting lists for organs. He has become a passionate advocate for legislative changes to address the organ shortage crisis, worked with non-profits to create awareness, and published articles with proposed solutions in major online media including Salon and Everydayhealth. Learn more at www.theorganbroker.com.
Reviews of the Novel
"Exciting and thought-provoking–the perfect package."  -Lee Child, NY Times # 1 bestselling author of the Jack Reacher series.
"…a real eye-opener."  -Publishers Weekly
"The slick prose, especially the dialogue, makes the novel resemble classic noir… Recommended for fans of thrillers that tackle weighty societal issues, such as books by John Grisham, John le Carré, and Richard North Patterson."  -Rebecca Foster, Foreword Reviews