Living organ donation offers another choice for some transplant candidates, reducing their time on the waiting list and leading to better long term outcomes for the recipient. See FAQs About Living Donation.
Living tissue donation, birth tissue, is used to promote healing and to treat burns and painful wounds.
Living organ donation and transplantation was developed as a direct result of the critical shortage of deceased donors.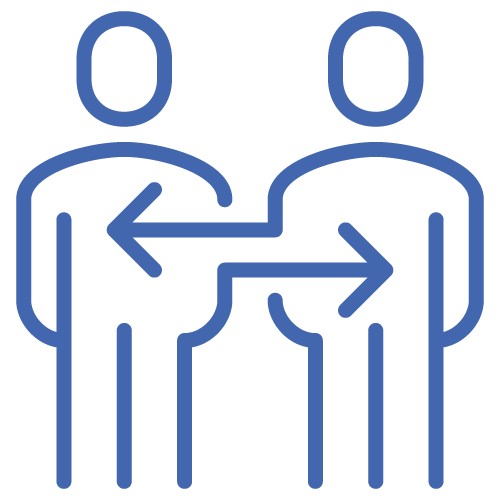 Living donation is an opportunity to save a life while you are still alive.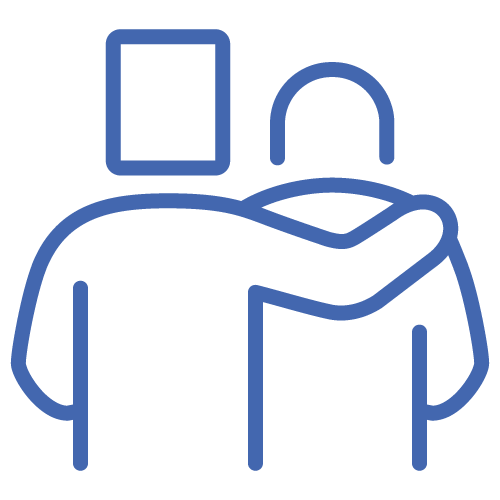 Living donors don't have to be related to their recipients. On average, 1 in 4 living donors are not biologically related to the recipient.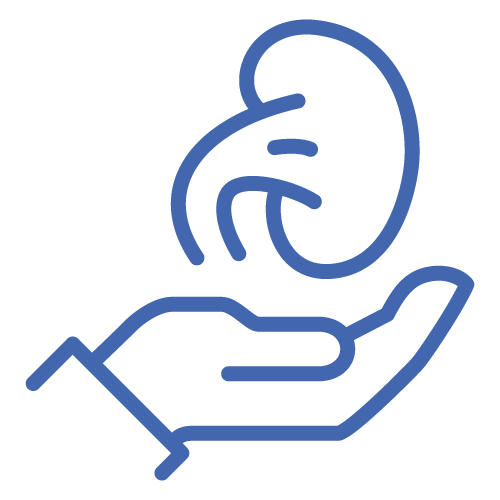 Patients who receive a living donor transplant are removed from the national transplant waiting list, making the gift of a deceased donor kidney or liver available for someone else in need.
The Need
A living donor is an option for patients who otherwise may face a lengthy wait for an organ from a deceased donor. To spare an individual a long and uncertain wait, relatives, loved ones, friends, and even individuals who wish to remain anonymous may serve as living donors.
Kidney and liver transplant candidates who are able to receive a living donor transplant can receive the best quality organ much sooner, often in less than a year.
More than 100,000 people are waiting for lifesaving organ transplants.
More than 85% of patients waiting are in need of a kidney.
In 2022, 6,465 more lives were saved through the generosity of living donors.
The National Donate Life Living Donor Registry
In 2022, Donate Life America launched the
National Donate Life Living Donor Registry
, a national-reaching living donor registry with the goal of reducing access barriers for prospective living donors. Individuals between the ages of 18-65 who register their decision to be a deceased organ, eye and tissue donor through the National Donate Life Registry,
 RegisterMe.org
, will also be offered the opportunity to register their interest in being a living kidney donor. The development of the National Donate Life Living Donor Registry is being generously funded by the Fresenius Medical Care Foundation, and DLA is working with key partners including: United Network for Organ Sharing (UNOS), LifeLogics, CareDx, and the National Kidney Foundation (NKF). Donate Life America completed the pilot phase of the National Donate Life Living Donor Registry in October 2021. A regional launch of the National Donate Life Living Donor Registry began in December 2021 and is ongoing. Check back for more updates as to the next phase of the launch. For additional information or questions, please contact: 
LivingDonation@DonateLife.net
.
Types of Living Donation
Directed Donation
In a directed donation, the living donor names the specific person to receive the transplant. This is the most common type of living donation. In a directed donation, the living donor may be:
a biological relative, such as a parent, brother, sister, or adult child
a biologically unrelated person who has a personal or social connection with the transplant candidate, such as a spouse or significant other, a friend or a coworker
a biologically unrelated person who has heard about the transplant candidate's need
If tests reveal that the living donor would not be a good medical match, paired donation may be an option.
Non-Directed Donation
In non-directed donation, the living donor does not name the specific person to receive transplant. The match is determined based on medical compatibility with a patient on the national transplant waiting list. The living donor and recipient may meet at some time, if they both agree, and depending on transplant hospital policy and guidance.
Kidney Paired Donation
According to UNOS, kidney paired donation (KPD), also called kidney exchange, occurs when a transplant candidate has someone who wants to donate a kidney to them, but tests reveal that the kidney would not be a good medical match. Kidney paired donation gives that transplant candidate another option: swapping living donor kidneys so each recipient receives a compatible transplant. This type of exchange often involves multiple living kidney donor/transplant candidate pairs. 
View transplant centers that currently participate in the OPTN Kidney Paired Donation (KPD) Pilot Project
.
Tissue Donation
Birth tissue
 is gestational tissue that can be donated after the delivery of a living newborn. Donated birth tissue is often used in reconstructive procedures to promote healing, and to treat burns and painful wounds. Birth tissue donation is a type of living donation and does not impact your health or the health of your baby. Donated birth tissue can include:
Placenta
Amniotic membrane
Chorionic membrane
Amniotic fluid
Umbilical cord tissue
Umbilical veins
Wharton's jelly
Birth tissue and cord blood can be donated after childbirth and require a specific authorization.
Find establishments that are accredited for birth tissue – American Association of Tissue Banks
Who Can Donate?
Living donors should be in good overall physical and mental health and older than 18 years of age. Some medical conditions could prevent an individual from being a living donor. Since some donor health conditions could harm a transplant recipient, it is important that living donor candidates share all information about their physical and mental health. It is important to be fully informed of the known risks involved with donating and complete a full medical and psychosocial evaluation. The decision to donate should be completely voluntary and free of pressure or guilt, and donors can delay or stop the process at any time.
Risks of Living Donation
Living donation is a major surgery, and all potential complications of major surgery apply. These complications may include:
pain
infection at the incision site
incisional hernia
pneumonia
blood clots
hemorrhaging
potential need for blood transfusions
side effects associated with allergic reactions to the anesthesia
death
According to the 
National Kidney Foundation
, living donors in studies report a boost in self-esteem, and 9 out of 10 say they would do it again. However, living donors may also experience negative psychological symptoms right after donation or later. The transplanted organ may not work right away. There is also the chance it will not work at all. Donors may feel sad, anxious, angry, or resentful after surgery. Donation may change the relationship between donor and recipient. The best source of information about risks and expected donor outcomes is the transplant team. In addition, it is important to take an active role in learning more about these potential surgical risks and long-term complications. Living donors must be made aware of the physical and psychological risks involved before they consent to donate an organ. Please discuss all feelings, questions and concerns with a transplant professional and/or social worker.
How to Become a Living Donor
For more information on how to start the process of becoming a living donor, 
contact a living donor transplant program
 in your area. You can find contact information for living donor transplant programs and other helpful patient information at UNOS 
TransplantLiving.org
.
Donate Life Living Donor Day
Donate Life Living Donor Day is a celebration during 
National Donate Life Month
 that honors living organ and tissue donors for saving and healing lives! In 2021, more than 6,500 people made the decision to give one of their kidneys or a part of their liver to someone waiting for a second chance at life. Others gave the healing gift of birth tissue. Birth tissue includes tissues such as placenta and amniotic membrane. Grafts derived from birth tissue promote natural wound healing. 
Learn more and celebrate
.
References: TransplantLiving.org, UNOS.org, OPTN.transplant.HRSA.gov, and Kidney.org.