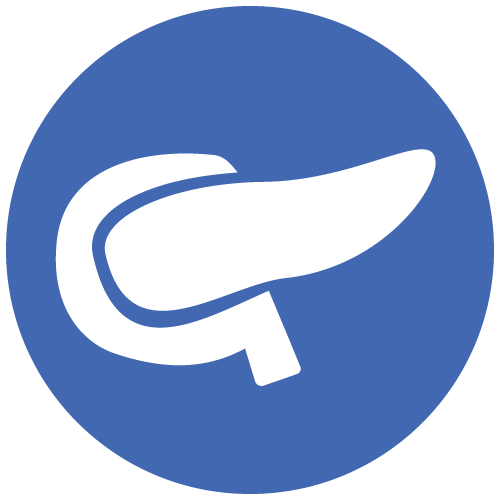 A pancreas donation is needed when the pancreas no longer functions properly. The pancreas sits just behind your stomach — it creates insulin to control your sugar levels and the amount of sugar in your blood, and releases the nutrients in your food that keep you healthy.
850 people in the United States are waiting for a pancreas transplant.
When is a pancreas donation needed?
Nearly all pancreas transplants are done to treat type 1 diabetes, a condition for which a pancreas transplant offers a potential cure. In some cases, pancreas transplants may be performed to treat type 2 diabetes, or in the treatment of pancreatic, bile duct or other cancers. 
According to Mayo Clinic, there are several different types of pancreas transplants:
Pancreas transplant alone. People with diabetes – and early or no kidney disease – may be candidates for a pancreas transplant alone.
Combined kidney-pancreas transplant. Surgeons may perform simultaneous kidney-pancreas transplants for people with diabetes who have or are at risk of kidney damage. More than two-thirds of pancreas transplants are done simultaneously with a kidney transplant. The goal of this combined transplant is to give the recipient a healthy kidney and pancreas that are unlikely to contribute to diabetes-related kidney damage in the future.
Pancreas-after-kidney transplant. For those patients facing a long wait for both a donor kidney and donor pancreas to become available, a kidney transplant may be recommended first if a living or deceased donor kidney becomes available. After recovery from kidney transplant surgery, the recipient will remain on the waiting list until a donor pancreas becomes available.
Pancreatic islet cell transplant. During pancreatic islet cell transplantation, insulin-producing cells (islet cells) taken from a deceased donor pancreas are injected into the recipient's bloodstream to reach the liver. More than one injection of transplanted islet cells is often necessary. Islet cell transplantation is an experimental procedure and may only be performed as part of a Food and Drug Administration (FDA) approved clinical trial.
What is the recovery process like for pancreas transplant recipients?
The side effects of a pancreas transplant can be significant, so a pancreas transplant is typically reserved for those who have serious diabetes complications.
Pancreas transplant patients may be in the intensive care unit for a few days and spend, on average, a week in the hospital. Transplant recipients may take a number of medications after transplant, many for the rest of their lives. The medications help reduce the risk of complications after transplant.
How can my donated pancreas help?
A donated pancreas can be lifesaving — it even offers a potential cure for those with Type 1 diabetes, and is performed when the patient is already experiencing extreme complications from their disease.
By signing up to become an organ, eye and tissue donor, you can make a difference in the lives of more than 75 people. Register your decision to become a donor.
References: TransplantLiving.org, UNOS.org, OPTN.transplant.HRSA.gov and MayoCinic.org