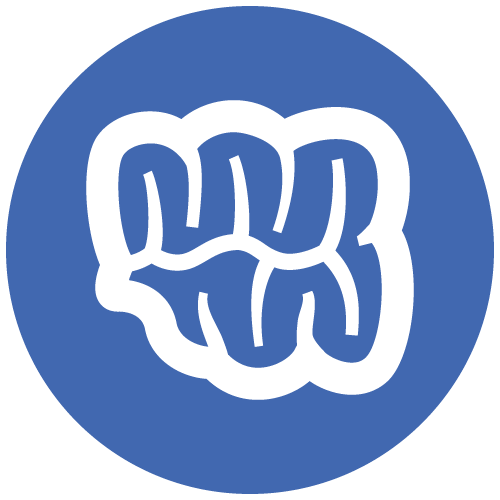 An intestinal transplant is a last resort treatment option for patients with intestinal failure who develop life-threatening complications. Small intestine failure most often requires transplant, the large intestine is not necessary to sustain life.
200 people in the United States are waiting for an intestinal transplant.
When is an intestine donation needed?
Intestinal transplants are performed following intestinal failure in an individual. In intestinal failure, the intestines can no longer digest food or absorb the fluids, electrolytes and nutrients essential for life. Patients must receive total parenteral nutrition (TPN), which provides liquid nutrition through a catheter or needle inserted into the body. Long-term TPN can result in complications including bone disorders, catheter-related infections and liver failure. Intestinal failure in adults may be caused by vascular occlusion; Crohn's disease; abdominal trauma; radiation enteritis; surgical adhesions; pseudo-obstruction; or a desmoid tumor.
How does an intestinal transplant work?
The types of intestinal transplant include small bowel transplant, multivisceral transplant, and combined liver and intestinal transplant. Most intestinal transplants are performed together with a liver transplant.
Transplant recipients may take a number of medications after transplant, many for the rest of their lives. The medications help reduce the risk of complications after transplant. Only a few transplant centers in the world offer intestinal transplantation as a treatment option for intestinal failure and complications related to parenteral nutrition (PN).
What about pediatric donation?
The causes of pediatric intestinal failure may include gastroschisis; necrotizing enterocolitis; volvulus; intestinal atresia; microvillus disease; pseudo-obstruction; and familial polyposis. In children, the small intestine is often transplanted with the liver, stomach, and pancreas as a multi-organ transplant. 
How can my donated intestine help?
Intestine donations are lifesaving. An intestinal transplant is often the only option left to patients who have developed serious complications from TPN and intestinal failure. Donors can give years of life to intestinal transplant recipients.
Read the Lurie's Childrens Hospital story about how Devin defies the odds while waiting for an organ transplant.
By signing up to become an organ, eye, and tissue donor, you can make a difference in the lives of more than 75 people. Follow your gut: Register your decision to become a donor.
References: TransplantLiving.org, UNOS.org, OPTN.transplant.HRSA.gov and MayoCinic.org